Hello, welcome to my stop in the
Everything Beautiful is Not Ruined
Blog Tour! I was lucky enough to be given the opportunity to take part and share a review plus a giveaway with you guys. This was a real good one!
Head over to my

Twitter

to check out the giveaway I'll be hosting where I'll be giving away 3 copies of

EBINR

!
I received a copy of the book from the publisher for free, in exchange for an honest review. This does not affect the content of my review in any form.
Author:
Danielle Younge-Ullman
Published by:
Scholastic UK
on 6th April 2017
Genres:
Young Adult, Contemporary, Family
Pages:
368
Format:
Paperback
Source:
Publisher
Links:
Goodreads
|
Wordery
|
Hive
|
Kindle
Summary:
Ingrid has made a deal with her mother: she gets to go to the school of her choice as long as she completes a three-week wilderness programme. But when Ingrid arrives, she quickly realizes there has been a terrible mistake: there will be no marshmallows or cabins here. Instead, her group will embark on a torturous trek, with almost no guidance from the two counsellors and supplied with only the things they can carry. On top of this, the other teen participants are "at risk youth", a motley crew of screw-ups, lunatics and delinquents. But as the laborious days go by, and as memories of her complicated past come flooding back, Ingrid must confront the question of whether she shares more in common with these troubled teens than she's willing to admit.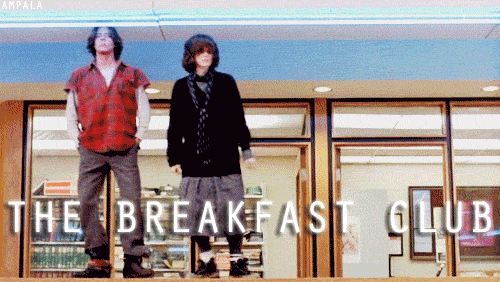 When I was first pitched this book at the Scholastic blogger feast earlier this year, I was immediately hooked in by the idea of this being described as "
The Breakfast Club goes camping
." Now if anyone knows me well, they would know just how much I love that classic movie and how much importance it holds in my life. It's absolutely brilliant. So yes, I was eager to sink my claws into a copy of this book.
Everything Beautiful is Not Ruined
also holds the award for having one of the most gorgeous covers designed! Props to the design team at Scholastic for nailing it there...
The synopsis pretty much covers the main base of the story. A young troubled teen Ingrid goes out on an adventure to scour the wild outdoors where even the smallest necessities are no where in sight. It's almost brutal and absolutely painful to watch as she endures the challenging hurdles she must face in an effort to prove herself. Ingrid by far, is truly one of the most relatable, honest and down to earth characters I have read about. Her voice was strong, packed with emotion and feeling - and much sarcasm. I thoroughly enjoyed switching back and forth between her past and present, told through a series of letters, flashbacks and exposition. There was a great balance and the story flowed smoothly.
The exploration of family relationships within YA is something I am always on the lookout for, and in this case I was taken by the bond Ingrid held with her mother who had great musical talents only to face a tragedy leading to a much more, complicated outcome. It felt intense, invoked feelings within me to see Ingrid's anguish and desperation as a young child to see her mother falling apart. Honestly, it cut deep.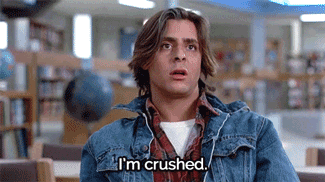 Everything Beautiful is Not Ruined
greatly explores friendship, love and family and overcoming the hurdles in your life. With a strong voice, a great cast of characters thrown into a rather interesting scenario, it was fun, entertaining as well as thought provoking. A rather fantastic read and one I'd recommend to many.
Silver Wreath
Danielle Younge-Ullman is a Canadian novelist, playwright and freelance writer. This is her second YA novel, and would be her first published in the UK. She studied English and Theatre at McGill University in Montreal, then returned to her hometown of Toronto to work as professional actor for ten years. This was character-building time during which she held a wild variety of acting and non-acting jobs–everything from working on the stage and in independent films, to dubbing English voices for Japanese TV, to temping, to teaching Pilates. LOLA CARLYLE'S 12 STEP ROMANCE (Entangled/Macmillan May 2015) is Danielle's YA debut. Danielle also wrote the critically acclaimed adult novel, FALLING UNDER, (Penguin, 2008), published a short story called "Reconciliation" in MODERN MORSELS, a McGraw-Hill Anthology for young adults, in 2012, and her one-act play, 7 Acts of Intercourse, debuted at Toronto's SummerWorks Festival in 2005. Danielle lives in an old house in Toronto that's constantly being renovated, with her husband and two daughters.
CHECK OUT POST'S FROM THE REST OF THE TOUR