I received an ARC of this book from the publisher for free, in exchange for an honest review. This does not affect the content of my review in any form.
Author:
Marissa Meyer
Published by:
Macmillan Children's Books
on 9th February 2017
Genres:
Young Adult, Fantasy, Romance, Retelling
Pages:
464
Format:
ARC
Source:
Publisher
Links:
Goodreads
|
Wordery
|
Hive
|
Kindle
Summary:
Long before she was the terror of Wonderland, she was just a girl who wanted to fall in love.
Catherine may be one of the most desired girls in Wonderland, and a favorite of the unmarried King of Hearts, but her interests lie elsewhere. A talented baker, all she wants is to open a shop with her best friend. But according to her mother, such a goal is unthinkable for the young woman who could be the next queen.
Then Cath meets Jest, the handsome and mysterious court joker. For the first time, she feels the pull of true attraction. At the risk of offending the king and infuriating her parents, she and Jest enter into an intense, secret courtship. Cath is determined to define her own destiny and fall in love on her terms. But in a land thriving with magic, madness, and monsters, fate has other plans.
Can we just crown Marissa Meyer as the Queen of Retellings? Was there any doubt that I would love this book? Nope. Although, I wasn't sure what to expect either because I've never been one for
Alice in Wonderland
retellings, or the original tale in general. But the idea of writing what I call, the origins, of a well known character with a twist is vastly impressive and Meyer nailed it with this glorious standalone.
Heartless
focuses on the story of the Queen of Hearts, before she became the ruthless ruler that screams '
Off with the head!'
and was overcome by shadows. We know her as a young Catherine in Meyer's retelling, with a talent for baking the most scrumptious treats. Warning: As the reader, you will feel great aching need to consume desserts of all kinds. Your mouth will water. You will feel starvation because you cannot have Catherine's delicious lemon tarts. The descriptions are INSANE.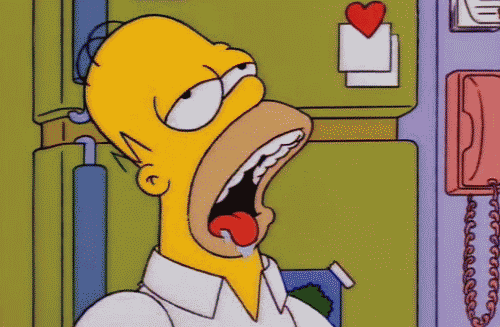 I was sucked in by the world building, the carefully thought out string of words Meyer put together to tell this tale of hers. It fascinated me to see her version of the Queen of Hearts story, and then breathe life into a whole new cast of characters, each with her own touch. I loved each and every character, they felt
real
, and I would gladly accept for this to be the true origins of each Wonderland character.
Meyer has a great knack for writing retellings that sucks readers into the rabbit hole to which they would never want to leave.
You'll be so invested into the story, the sizzling romance with chemistry that will shake hearts (
Jest is truly enchanting. Who wouldn't want to fall in love with a court jester? SIGN ME UP
) and then you'll be completely blown away by the end.
You will never be prepared.
It's a weirdly, fantastical and magical tale with a generous amount of intense storytelling and a narrative that you will adore. Catherine's voice is one of many of Meyer's characters that I really enjoyed.
She manages to make words flow like silk across the pages and that is true talent.
Meyer just continues to bring out amazing and highly imaginative stories that we are lucky to read. And I shall continue to read them and all future stories she has to share.
Gold Wreath