I received a copy of this book from the publisher for free, in exchange for a honest review. This does not affect the content of my review in any form.
Author:
Ryan North
Published by:
Orbit
on 10th November 2016
Genres:
Fiction, Humour, Graphic Novel, Shakespeare Retelling
Pages:
400
Format:
Paperback
Source:
Publisher
Links:
Goodreads
|
Wordery
|
Hive
|
Kindle
Summary:
Shakespeare's plays weren't meant to be read. They were meant…to be played.
What if Romeo never met Juliet? What if Juliet got really buff instead of moping around all day? What if they teamed up to take over Verona with robot suits? This choose-your-own-path version of Romeo and Juliet—packed with fun puzzles, secrets, and quadrillions of possible storylines—lets you decide where the plot goes every time you read. You might play as Romeo, or as Juliet, or as both of them at the same time. You might even unlock additional playable characters!
That's right. We figured out how to have unlockable characters in books.
This is different. Like
really
different. Not something I, myself, would pick up when I browse the shelves of bookshops but I sure as hell would appreciate it if I were to come across it and flicked through the pages. But I've been in a weird reading mood lately and wanted something a little less... traumatic.
On first impressions, I was as confused as the terminator when he woke up butt-naked. My brain was working like clockwork, the cogs and gears clicking, trying to piece together on how to actually READ this book. Naturally my mushy brain figured it out and I ended up following along with the story embedded inside. Now
Romeo & Juliet
is my favourite Shakespearean play, contrary to popular belief - it's tragic, dramatic and exciting. Hell, Leonardo Di'Caprio still plagues my mind with that opening scene of him on the beach. Hot damn. But we're not here to talk about him.
Sorry
.
So
this was Romeo & Juliet - but far more entertaining, ridiculous and downright enjoyable
. The reader, that's
you
, has the choice to decide where the story goes and how it ends. You get to choose (via multiple choice options) how the characters should react in certain scenarios and follow up on the instructed page to see how it unfurls. You get to play
GOD
.
And this doesn't follow the original angsty trope from the play - no, you get options that makes you stare at it in absolute awe and think "
seriously?
" and after a few passing seconds, you'd reconsider rewriting the entire play and replace the soppy and angsty scenes with these ludicrous alternatives. Because why would you choose the option to accept poison that would slow your heartbeat enough to fake your death, when you could get a lethal tonic to end the sorry life of the guy who's responsible for the banishment of your beloved? I'm telling you, you'll burst a gut laughing because of how ridiculous it all sounds yet you envision it to be so much better than to what happens in canon storyline.
Even if you haven't read/never heard of Romeo & Juliet (
to which, my friend I think you need medical assistance because you've been in that cave too long
) then I strongly advise you find yourselves a copy of this book and embrace the humour and the exquisite experience that it offers. It's certainly worth the time and indeed, the best thing to pick up if you need a good giggle. Snort with laughter if you must. Enjoy it. Wholly.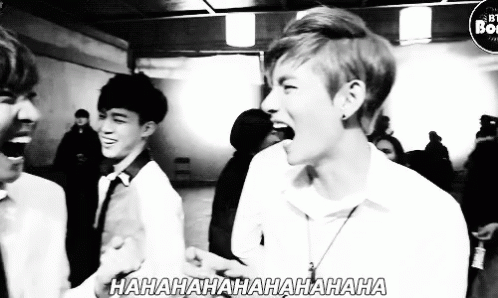 A brilliant and hilarious take on the original Romeo & Juliet - a reading experience that you won't forget for a while. Fantastic idea and rather cool artwork. (I snorted a few times.)
Silver Wreath