Hello! And
WELCOME
. Today is rather special as it's that time of year again where the fantastic
#YAShot
team are hosting another fun-packed Blog Tour! I've been partnered up with one of my long-term favourite author's -
L.A. Weatherly
(AKA Lee Weatherly) whose books I've been reading for YEARS. I couldn't be happier and more proud to be paired with such a successful and lovely woman!
So, Lee and I conjured up a fun zombie-tastic Q&A for our post so without further ado, here we go. Hope you enjoy!
Let's start off a little differently... Tell us something we don't know about you!
OK, I'm actually insanely boring (which is in itself a fact about me that you may not know!), so I'm racking my brains for something vaguely interesting here…how's this? I love jewellery and do silversmithing. I made a pair of cufflinks for my husband's last birthday. Here's a pic of the evidence:
(
S
: Amazing!! I am very VERY impressed Lee...)
From what age did you begin writing? What was the first piece you had written?
I began writing at a very early age – maybe six or so? The first piece that I can remember was about a horse and a fox who were best friends. I think the horse got sent to the glue factory. Clearly I was a morbid child.
There's a Zombie Apocalypse and you get to choose your dream team! Which 5 of your OWN characters would you pick? Any particular reasons why?
Ooh, I LOVE this question! Well, obviously Alex from the

Angel

series needs to come; he's an amazing shot and a great leader and just an all-around ideal person to have on your side in a zombie situation. I think Willlow from Angel also needs to be there – she can hotwire cars and her half-angel abilities would come in very handy. But we need more good shots. Let's bring in Sam from Angel, as well; he took over the Angel Killer team when Alex was gone and is extremely competent. Amity from

Broken Sky

is a pilot, which could be really useful, plus she's very kick-ass in her own right, so she should come along too. Much as I love the boys from Broken, Collie and Ingo, they're both pilots and neither of them are really fighters in terms of wasting zombies…so I think, sadly, we'll leave them behind and instead bring Kay Pierce, the devious astrologer. She's completely ruthless and would do anything to survive.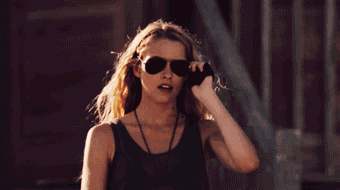 On the subject of Zombie Apocalypse... Who would most likely be the first to be eaten by a Zombie?
If I'm there with my dream team, then without question it would be me! Otherwise…hmm. Possibly Willow. She's just too nice and might hesitate at a crucial moment.
Moving on from Zombies... How about music playlists? Do you listen to music as you write? If so, do you have set playlists for each series?
I don't often listen to music as I write (too distracting; writing is HARD), but yes, I love to create playlists for my books. It's a great way to stay in the world of the story even when you're not writing. For the Broken series, which takes place in a sort of distorted 1940s, this was especially fun – a mix of music from the era and more modern stuff. If you're curious, you can check out my playlists for both Angel and Broken here (the Broken playlist is divided in three parts):
ANGEL series Playlists:
Research! Is it something you do when you write? Do/Would you ever travel for research purposes?
Oh, absolutely! I tend to write about things that I have little real-life knowledge of – shooting guns, fixing cars and flying Spitfires immediately spring to mind – so research is essential. Even though I'm writing fiction, it needs to feel true. In the pursuit of research, I've travelled across the US, gone to Mexico City, flown in a Spitfire (amazing!), and spoken to numerous experts. But research can be dangerously involving. The temptation is always to include more than your story actually needs. I think the key is to keep the story in mind and use research to flesh it out, rather than drive it.
Where is your ideal writing location?
I have a home office, which is my refuge. But sometimes it's nice to sneak off to a café and write there instead.
Quite interested to see your answer for this one - Are you a plotter, or a pantser? Do you have to outline every single plot line, scene etc. or do you just go with the flow?
I'm a mix, I guess, though I come down much more firmly on the planning side. I do a LOT of preliminary thinking about the world, the storyline and the characters. I write loads of notes and do outlines; I block out scenes before I write them. I need to know my characters and have a rough story 'shape' before I can start writing. But at the same time, I tend to write big, epic books…and you just can't plan everything. Inevitably, I learn a lot about the world and its characters as I go along. So I need the initial plan in order to ever have the confidence to get going, but quite often I also need to ditch elements of the plan to accommodate all the things I find out along the way. It's frustrating, actually, given that I'm a bit of a control freak. But often I just have to listen to my intuition and my characters, and go where they lead me.
(
S
: I think we've all had this particular Sheldon moment at some point during our writing process...)
Which of your series was your most favourite to write? Which was the most fun?
Thinking about this question, I find it interesting how 'most fun' and 'favourite' are very different things! I loved the Angel series, but I have to confess that the Broken series is my hands-down favourite so far. I adore the characters and the weird, distorted 1940s world. I've found it very challenging at times, but also extremely fulfilling.
Most fun? Well, that would have to be a series I wrote under the pseudonym Titania Woods: Glitterwings Academy, for younger readers, about a school for fairies. Oh my gosh, SO much fun! During my events I wore fairy wings and a tiara and wafted a magic wand around. Life doesn't get much better.
Do you ever read back your own work after publication?
Not usually, until a fair amount of time has passed. Once something goes to print, the author has gone over it so many times that you're not only sick of it, you genuinely have no idea whether it's good or not. Reading my stuff when it's just been published inevitably brings about, "

Argh! I knew I should have changed that word!

" Having said that, I recently reread the Angel series and was surprised at how much I still liked it. It was very cool to come across a line I'd forgotten about that I found absolutely hilarious. It's sort of a surreal feeling to be laughing out loud at your own work.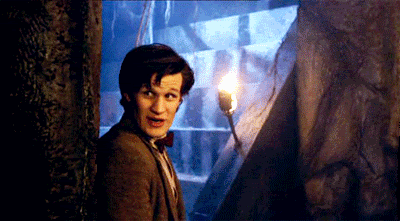 How about some writing tips? What advice would you give someone new to writing?
Follow your passion. Write your greatest truth. Write what you'd most like to read. And if you really want it, don't give up. You have something of value to say.
Those were some
AMAZING
answers Lee! Thank you so much for being on my blog today and for being a great YA Shot partner! I hope the readers enjoyed this Q&A as much as we did. (I had lot's of fun hunting out suitable GIFs for certain parts...)
Also, a huge thank you to the INCREDIBLE
YA Shot team
who were happy to have me on board and included on this amazing project once again! You guys are superstars. Seriously.
Make sure to keep up to date with all the previous and upcoming posts by checking their Twitter! And if you haven't already, then buy tickets to the amazing
#YAShot
event taking place on October 22nd 2016! You can purchase tickets through their website. Hopefully I'll see you there!
All links below.
Until next time, my fellow minions.
LINKS:
Twitter:
YA Shot is an author-run, author-led Young Adult and Middle Grade festival that raises the money and resources to run a year-long programme pairing libraries and schools for free author events to foster a love of reading, inspire a passion for writing, and encourage aspirations to careers in the Arts. We believe in equal access to books and opportunities for all – YA Shot brings UKYA and UKMG authors together to pursue that goal, supporting libraries and young people across the country. At present, we're a not-for-profit organisation but we're seeking to become a charity.
YA Shot is a one-day annual festival based in the centre of Uxbridge (London). The 2016 festival will take place on Saturday 22nd October 2016. Around 70 authors are involved in a programme of workshop, panel and 'in conversation' events (plus book-signing sessions) in the Uxbridge Civic Centre, Waterstone's Uxbridge and Uxbridge Library. There is also a programme of fantastic blogging and vlogging workshops. YA Shot is run in partnership with Hillingdon Borough Libraries and Waterstone's Uxbridge.
YA Shot is incredibly grateful to have been awarded an Arts Council Grant for our inaugural year. YA Shot and its Libraries-Schools Programme is supported using public money and National Lottery funding by Arts Council England. Thanks to this grant the 2015 Libraries-Schools Programme will comprise a minimum of 35 events that will be free to host Libraries in the London Borough of Hillingdon and the local schools that will be invited in for these events. We will also provide a free copy of the relevant author's book to both the host library and the school library for each event.