It's here!
Under Rose Tainted Skies
has finally graced the beautiful shelves in bookstores in the UK and I couldn't be more excited!
Rose
is perhaps my favourite book surrounding mental health - it's definitely the best I have read so far! I fell in love with the story, with Luke and Norah and most importantly -
Louise Gornall
's writing!
Not to mention, Louise is pretty much one of my favourite people EVER. She's just a beautiful person - inside and out! Her tweets just bring me so much joy.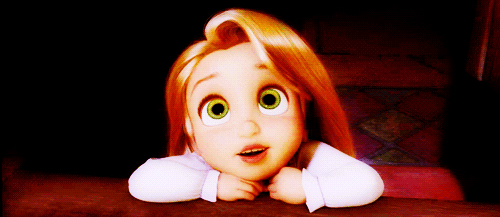 Naturally, I was all fired up about the
URTS
blog tour and knew I wanted to feature Louise on my blog! And what better way to get to know a new master writer in the making than a fun-filled Q&A? So I rounded up some questions for Louise to answer - including a few quick fire ones!
Make sure to check out all the other past and upcoming blog posts during the tour! If you haven't picked up a copy yet... WHAT ARE YOU WAITING FOR?!
Did you know there are
THREE
gorgeous pink editions to choose from?! Fall in love with Norah and Luke's story three times over! And if you need an accurate and honest representation of mental health in YA - look no further.
URTS
is your go-to.
Louise had asked me to take a selfie when I found one of her finished copies in store and pull my best happy face. So I did. My love for this book summed up in one picture guys.
Agoraphobia confines Norah to the house she shares with her mother.
For her, the outside is sky glimpsed through glass, or a gauntlet to run between home and car. But a chance encounter on the doorstep changes everything: Luke, her new neighbour. Norah is determined to be the girl she thinks Luke deserves: a 'normal' girl, her skies unfiltered by the lens of mental illness. Instead, her love and bravery opens a window to unexpected truths …
Links to buy the book all below!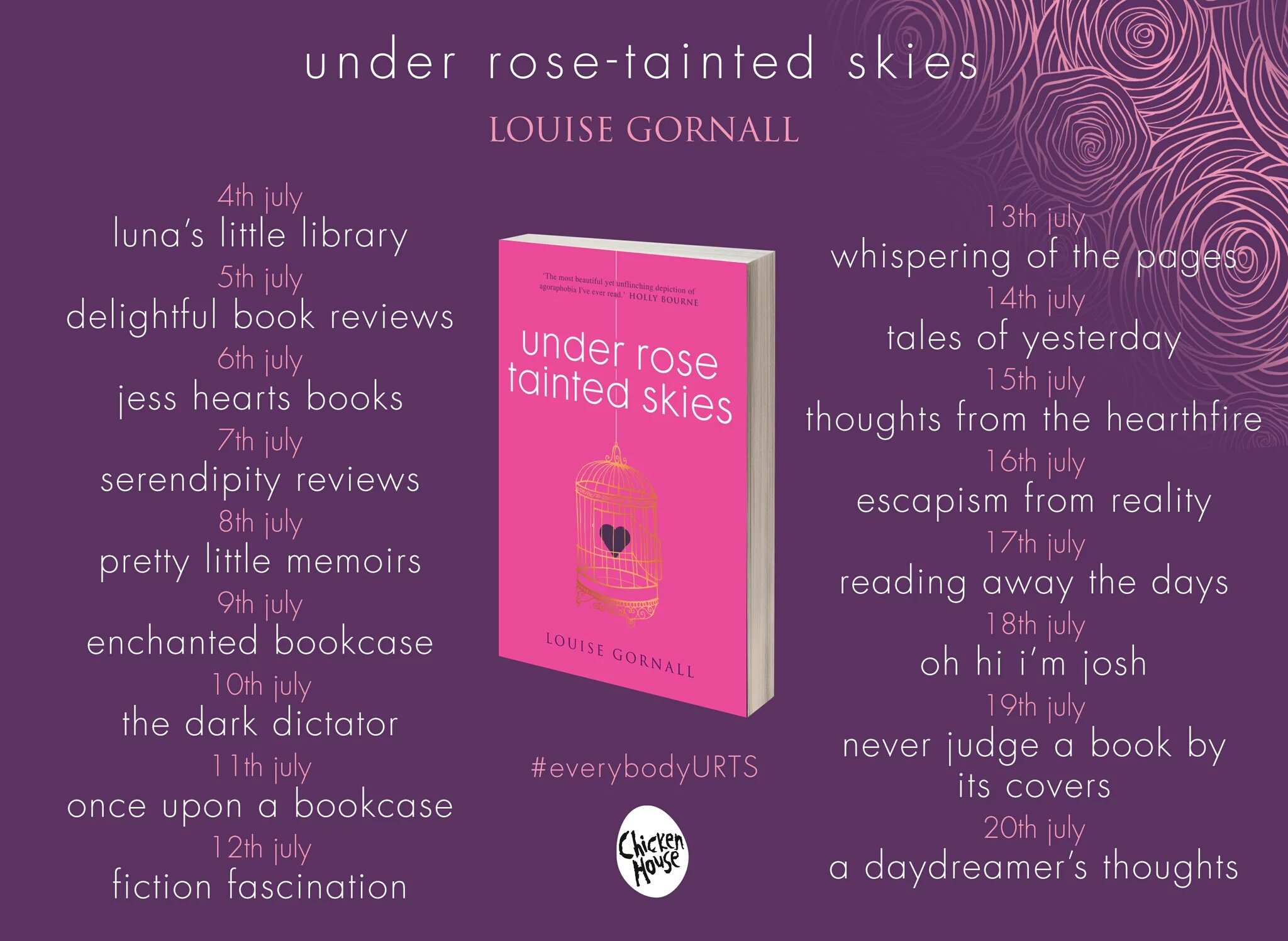 Without further ado, let's welcome Louise Gornall!
#1 - Let's dive straight in! What made you decide to write about mental health? And why agoraphobia?
*backflips* It wasn't really a conscious decision. It happened because I was going through some things and started to write down my feelings and MH behaviours. See, I'm agoraphobic, and I was having a really hard time locating my self worth. Rose only became a book once I realised how all these small things that I'd written down, the little battles that I was having daily, unfolded like an epic war. It helped to see that, to see how hard I'd been working to get myself better. I didn't feel so useless anymore.
#2 - Do you read a lot of books about mental health? Which are your favourites?
Brutal honesty? I don't, not a lot. Reading is my escape from all the things that are wrong with me, a chance to live in worlds beyond the confines of my own. The literal confines. That said, there are, of course, some titles that just sound too amazing not to read. Holly Bourne's,
Am I Normal Yet?
is fantastic. Jennifer Niven's,
All The Bright Places
. Laurie Halse Anderson's,
Speak
, is an amazing novel, but all of Laurie's books tend to tap into mental health/mental well being, and they handle themselves so perfectly. I'm also a huge fan of
It's Kind of A Funny Story
by Ned Vizzini.
#3 - A general question, but have you always wanted to be a writer?
I haven't! When I was really young, I wanted to be an RAF pilot. I spent my teens wanting to be an actress, even went to college to get my BA (hons) in performing arts. Alas, before I could give that a real go, I got sick and had to readjust.
#4 - What was the first book you had ever written? (Bet it was something pretty cool...)
Gah! You! Erm...it was an MG fantasy, about a crime-fighting group of superheroes at a "gifted school". NOT AT ALL LIKE X-MEN!! *whispers* it was exactly like X-Men.
#5 - Let's talk about your upcoming debut! Norah & Luke. Two characters who I absolutely love! Are they based off on anyone you know in real life? When did they first invade your mind?
Thank you, lovely. Well, I am Norah. Surprise!! No, really. That chick is my carbon copy. Remember how I said that Rose was a product of me writing stuff down because I was having trouble with my self worth? Well, all I really changed was her name. She does have an ending that wasn't my own, but it does serve as a metaphor for something I went through. Luke, too, is based on the kindest, most compassionate, patient and understanding guy I have ever had the privilege to meet. He helped me in the same way Luke helps Norah.
#6 - Under Rose Tainted Skies is one of my favourite titles! How did you come up with it?
In the book, Norah talks about rose-tinted skies, and because her view is obscured by various "tragedies", she makes this comment about her skies being less tinted and more tainted. It just seemed to encompass everything. A bit of trivia: the book was originally called
Under Rose-Tainted Skies and Other Lies
.
#7 - What research did you do for Under Rose Tainted Skies? Was it a difficult book to write?
I'm lucky enough to have a mum who has worked for 25+ years in the mental health sector. And I have a sister with 10 years experience under her belt. I'm unlucky enough to have a close, personal relationship with the mental health spectrum. It is an enormous part of my life, and while I'm mostly used to it sharing my head space, it is still painful to talk about. It was killer to write about. Not an experience I enjoyed at all, but hopefully Rose contributes to the mental health conversation in a positive way, making it all worth it.
#8 - Finally, can you tell us what you'll be working on next after URTS? Maybe even a little hint??
No! It's all, top-security-clearance type stuff, an even bigger secret than the reasoning behind the shape of a McFlurry spoon….. I kid. I kid. I'm trying to get to grips with an angry disabled chick who is learning how to love her broken body. She is another me, that is, she is who I was at 16.
How about some fun quick fire questions?
Heck yes!
A fluffy romance or a spine tingling thriller?
Fluffy Romance.
White.
Green.
Anything chocolate.
The Sky is Everywhere by Jandy Nelson.
Winter because CHRISTMAS!
Autumn because HALLOWEEN!
I want to be the Scarlet Witch.
And lastly, tell us something we don't know about you!
I'm an identical twin ❤ And she is my best bud.
Thank you Louise for such fantastic answers! (I totally forgot you had a twin and I had a jaw-drop moment...) It was an honour to have you on the blog!
Louise is a graduate of Garstang Community Academy, and she is currently studying for a BA (Hons) in English language and literature with special emphasis on creative writing. A YA aficionado, film nerd, identical twin, and junk food enthusiast, she's also an avid collector of book boyfriends. Her debut novel, Under Rose-Tainted Skies, will be published in July 2016.
LINKS: