I received a free eARC of this book from the publisher via NetGalley, in exchange for an honest review. This does not affect the content of my review in any form.
Author:
Taran Matharu
Published by:
Hodder Children's Books
on 5th May 2016
Genres:
Young Adult, Fantasy, Magic, Adventure, Demons
Pages:
400
Format:
Hardback
Series:
Summoner #2
Source:
Publisher
Links:
Goodreads
|
Wordery
|
Hive
|
Kindle
Summary:
On trial for a crime he did not commit, Fletcher must face the Inquisition who will decide his future - the process is gruelling, lead by those who will do anything to see him suffer and haunted by ghosts from the past with clues to Fletcher's tragic origins.
But Fletcher has little time to dwell on these new revelations when the king announces a deadly challenge to the graduating students at Vocans. One that involves entering Orc territory to complete a risky mission. With loyal demons by their sides, commoners and nobles, dwarves and elves must overcome barriers of class and race and work together to triumph. The reward: a fortune in gold, the safety of an empire and PEACE.
With the entire empire watching, Fletcher has much to prove, but there are those out to get him and it soon becomes clear that there's a traitor in their midst, trying to thwart the mission and create unrest within the Empire.
With everything stacked against him, Fletcher must use everything in his power to fight his way to victory.
(
Warning:
There may or may not be a large volume of
Supernatural
gifs being used in this review...)
Goddamn these cliffhangers. Who thought they would be a good idea for books? I will end your life.
So, a year later, we finally get the long awaited second installment in the
Summoner
series. After that wretched cliffhanger (there's that word again) ending from
The Novice
, I was pretty much fired up for the continuation and finally getting to satisfy my angry needs, my eagerness to uncover how things would play out. There is always the worry that a sequel may not live up to its predecessor - but in Taran's case, I think he pretty much nailed it with creating a stupendous sequel that more or less blew my mind!
Where to begin? Well, I'm going to attempt to keep this as non-spoilery as possible but keep in mind, this is the sequel after all.
Demons.
I've mentioned before that I am
obsessed with demons
. Mainly due to my favourite show, Supernatural. This was one of my favourite aspects about this series since the get go - specifically
Ignatius
and
Lysander
. I have a thing for Salamander's and Griffins I guess. If you thought you've seen it all after
The Novice
, just you wait til you discover a whole new range of marvelous creatures that you will long to be your partners in crime! The detail and descriptions Taran has included of these magical creatures doesn't clog up your brain, in fact, it just makes the pictures in your head that much more vivid! And I loved that.
Taran's writing is absolutely fantastic, so gripping and easy to love. His books are written in a way that allows my imagination to run wild! It's so easy to get hooked into this fantasy world he has crafted with a carefully thought out plot that is both exhilarating and heart stopping. Filled with even more exciting adventures, betrayals and deceit, friendship and love - we continue to follow Fletcher and his league of allies through a journey that will send your pulse racing. It definitely got my blood pumping!
Fletcher just continues to develop and grow - he has quickly become one of my most favourite protagonist's of all time! Which brings me another topic -

CHARACTERS

.

Even if you aren't fond of Fantasy, or a fan of demons and the sort - the cast of characters in this series are absolutely

phenomenal

. From humans to dwarfs, elves to gremlins,

every single character is utter perfection in every possible way

. They have flaws, traits that we can easily relate to and they're all impossible to forget even by the end! I had grown so attached to these characters and loved the friendships between them - something which Taran shines at. Writing about friendships. These characters can so easily win your hearts over ten fold.
I can't even fault this book. It was such a pleasure to read, so much fun, so rapturous and engaging. AND ADDICTIVE AS HELL. After finishing, I couldn't bear the thought of having to leave this world and it's wonderfully crafted characters and demons! The story itself had me trapped, glued to the pages and we see plot twists unfold, ploys that leave you gasping - it's incredible! I long for the next book, to read more of Taran's magical work and explore more of this amazing fantastical world that I have grown to love so much.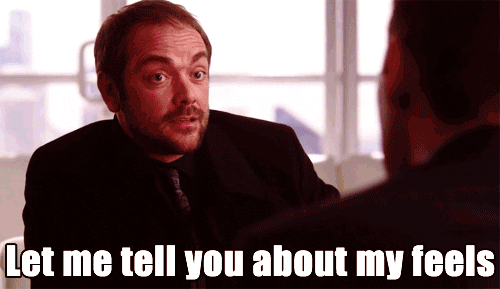 That cliffhanger will be the death of me. Taran has mastered the art of leaving readers speechless.
Believe you me, you want to read this series. You need it in your life.
Thank me later.
Also, can I just add - I AM SO ON BOARD THE LOVARC SHIP.
Gold Wreath
Because it deserves it.