Hello everyone! And welcome to my stop in the
Rock 'N' Roll Diaries Blog Tour!
We're celebrating the release of
Losing It
- the 3rd book in his musical series. So if you're a fan of
#boybandlit
then make sure to pick these up!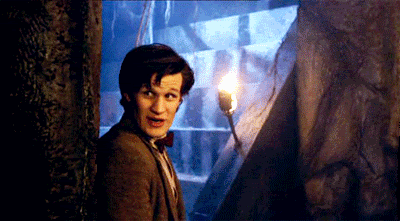 Today, I'm honoured to be having the legendary songwriter/author
Jamie Scallion
on the blog. He will be telling us about how
The Rock 'N' Roll Diaries
came to be!
Take it away Jamie!
How I Wrote The Rock 'N' Roll Diaries
by Jamie Scallion
I met

The Script

in Spring 2007 when my band at the time,

Officer Kicks

, and

The Script

were both supporting acts for another big band. We got on very well and, as they got bigger and bigger, they invited us to tour with them. We were very different stylistically but it really worked.
Whilst on tour I had written a rough draft of a book about a fictitious four-piece band called

The RockAteers

. Danny and Mark asked to read it so I sent them each the draft of the book. About a week after we came off tour they rang me and said "why don't we bring the band to life and write a bunch of songs for them?" So that's what we did. We wrote songs together as if we were the band in the book; bringing the world and characters I had created to life, and adding an extra dimension to the book.
I love writing books because I get to be all of the characters. In

The Rock 'N' Roll Diaries

that includes the lovable drummer, the shy guitarist, the straight talking bass player and the egotistical singer. Told through each band member's diary entries and a binding narrative, we see them start the band, The RockAteers, and become massive. The authenticity of this is key and my experience of being in a band for ten years and going on tour with The Script has allowed me to see first-hand how a massive band is treated and reacts to the pressures and pleasures of fame.
Every volume of The Rock 'N' Roll Diaries comes with its own EP of songs I have written with The Script and we did a deal with Amazon to release all four books and the music this year. We have over 30,000 fans on Facebook and Twitter, and over 800,000 plays on Spotify. 99% of people have given the books and music a five-star rating - it's a bit of a dream start!
On several occasions people have told me they hadn't read a book for years until they read mine. Reading for pleasure is so important and I think this is why writing The Rock 'N' Roll Diaries makes me prouder than anything else I have ever done. Reading for pleasure is proven to help children and young adults do better in later life. I don't find reading easy but I love it, and reading other people's work has helped me succeed both as a songwriter and author. I have a studio in London and I write with loads of artists. If I didn't read for pleasure I wouldn't be able to do my job. Words are what make me tick.
Jamie Scallion grew up in South London. He started a rock band at school and as lead singer of a cult London band for twelve years he toured the world, playing with some of the biggest names in the music industry. He wrote The Rock 'n' Roll Diaries whilst on the road.
You can now purchase the first 3 books in Jamie's series (available in Paperback and eBook) here: