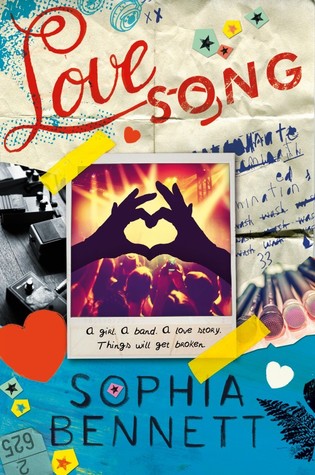 I received an ARC of this book from the publisher for free, in exchange for an honest review. This does not affect the content of my review in any form.
Author:
Sophia Bennett
Published by:
Chicken House Books
on 7th April 2016
Genres:
Young Adult, Contemporary, Romance, Music
Pages:
384
Format:
ARC
Source:
Publisher
Links:
Goodreads
|
Wordery
|
Hive
|
Waterstones
Summary:
A girl. A band. A love story. Things will get broken.
A million girls would kill for the chance to meet The Point, but Nina's not one of them. She's the new assistant to the lead singer's diva fiancee, and she knows it's going to suck.
Heading off on tour with the hottest band in the world, Nina's ready for tantrums, paparazzi and drama - but soon discovers there's more to The Point than just guitars and girls.
Move over One Direction, because there's a new swoonworthy boy-band worthy of my frozen heart. Not that I was ever a fan of 1D...
Let's not go there.
Love Song
was a huge throwback to my teenage years which, sadly, are long over. It's the kind of book I dreamed of reading during the peak point of my fangirlish stages over hot boy-bands and the sort, and it made me reminiscence just how much I was like Nina when I was her age. I think pretty much
everyone can relate to Nina
, or at some point had dreamed of finding themselves in a similar situation much like hers. To go on tour with a rockstar boy-band - in other words,
four totally steamy hot guys
- is any person's dream come true. Don't lie. You know you can relate. Or you're probably one of those secret fans that write fanfics about this sort of thing.
I get it.
This was my first Sophia Bennett novel, and no one was more surprised than I was when I was landed with a surprise proof of
Love Song
in the mail, alongside some goodies including a VIP access lanyard, badges and some sweet love heart candies - what a way to win over a reader's heart! That aside, as most know I am a huge Fantasy freak. Contemporary is something I turn to when in need of a lighthearted read after my feelings has been destroyed by an epic fantasy. But
Love Song
has opened my eyes to see the beauty and realism of YA Contemporary. I fell in love with
Love Song
the way I fell in love with the Fantasy genre. Deeply and wholeheartedly. Nina is one of the most relatable protagonists with a sincere and honest voice that I adored and fell in sync with as I read.
So much fun, so much meaning and musical references through the words on the pages that left my heart singing in escalation by the end of the story.
It was striking and beautiful and utterly heartwarming!
Each character brought their own personality, their own touch to the story. They won me over with their banter, their witty remarks and charms and had my insides turn to jelly when their vulnerable sides began to show. Specifically, a Mr Jamie Maldon. I wasn't sure what to expect of the band's leading teenage hearthrob rock star, and for a moment I was sure the focus would be on band member, Angus. But the limelight is shared and everyone gets a turn - which is definitely a winning point for Bennett!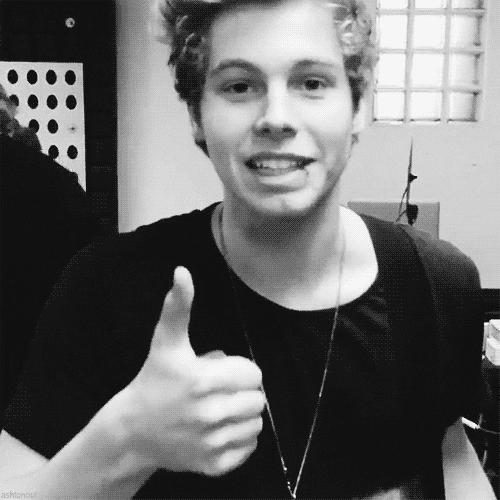 The romance was everything I had hoped it would be. Fluffy, charismatic and intoxicating enough to make my heart swell with all those fluttery gooey feelings of happiness. I long to read more about Nina and The Point's shenanigans and adventures, especially when they gain a new recruit who instantly won me over! The characters are such a huge selling point and it meshes so well with the fantastically written story.
I am now a die-hard Pointer girl.
I would highly recommend this to anyone... and
everyone
.
Why isn't there more boyband lit?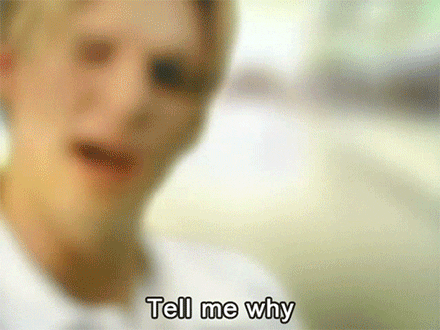 WE NEED MORE BOYBAND LIT.
Gold Wreath