Today I welcome the lovely Arianne from
Daisy Chain Book Reviews
to
The Dark Dictator!
And she is here to review the fantastic, upcoming YA novel
Beautiful Broken Things
by Sara Barnard!
Genres: Young Adult, Contemporary. Friendship, Mental Health
Pages: 322
I was brave
She was reckless
We were trouble
Best friends Caddy and Rosie are inseparable. Their differences have brought them closer, but as she turns sixteen Caddy begins to wish she could be a bit more like Rosie – confident, funny and interesting. Then Suzanne comes into their lives: beautiful, damaged, exciting and mysterious, and things get a whole lot more complicated. As Suzanne's past is revealed and her present begins to unravel, Caddy begins to see how much fun a little trouble can be. But the course of both friendship and recovery is rougher than either girl realises, and Caddy is about to learn that downward spirals have a momentum of their own.
Sweet, sharp and only a little heartbreaking, reading

Beautiful Broken Things

early was a joy and a privilege. A tale of friendship, ferocity, the occasional foul-mouthed slanging match and, of course, baking, it is without doubt the most accomplished and affecting YA début I've read so far this year. It has a stunning cover and a stunning story to match: I had such high expectations for this book, and while it's not perfect, it comes very, very close.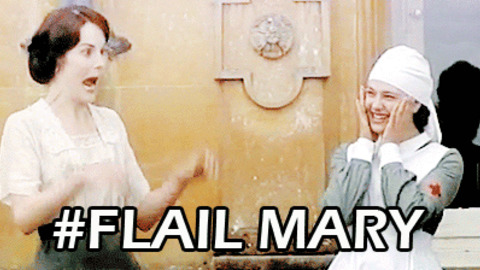 Beautiful Broken Things

is, in many ways, a love story. It has wariness, warmth, devotion, devastation, heartbreak and survival: it's just not the love story you'd expect. Sixteen-year-old Caddy longs for excitement – a boyfriend, perhaps, or some kind of significant life event that will finally make her as interesting as her outgoing, exuberant best friend Rosie – but she is about to learn that we cannot always predict our fate. Effortlessly cool, surprisingly friendly Suzanne is not who Caddy asked for. But Suzanne's eyes are full of trauma when she thinks no-one's looking, and she needs a friend, needs to see that the world has good in it again. This book is an ode to one of the most underrated, passionate and powerful of all loves: that of real, messy, genuine teen girl friendship.
The characters at the heart of

Beautiful Broken Things

are fantastic. They make mistakes – so many mistakes – but they're individual, complicated and leap into life from the page. Caddy is clever and kind but sheltered and naïve; Rosie is frank and funny but flippant and takes her friends for granted; Suzanne seems confident but is struggling, suffering in a world that has always seemed to abandon and betray her. I loved Caddy's older sister Tarin – vivid, vivacious, and well-drawn, she has some of the best lines in the book – but just as much as that, I loved the prominence this book gives to its female characters.
Being well-versed in popular and American YA, I thought I knew how this book was going to go down. Suzanne would arrive, all mysterious and manic pixie dream girl; she'd tempt the sheltered Caddy with excitement and danger; something would go disastrously wrong; there'd be a Big Retrospective Reveal of what she was hiding all along; she'd manic-pixie-dream-girl-it out of there, and be banished like a distant memory. Caddy and Rosie, suitably chastised, lesson learned and Moral Life Experience Level Up Achieved, would look back on her influence as a rebellious, but brief and contained, period of their lives. "

I still think of her from time to time, with her Gasp! Flirtatious Ways and perfect, fluttering I'm-only-here-to-improve-the-life-journey-of-other-characters eyelashes…

"
That is not how the book went down.
And I was so glad of it, too.

Beautiful Broken Things

is unexpected, funny and very, very British. I want more YA like this: brave, daring, difficult, familiar, contemporary but always surprising.

Beautiful Broken Things

is character-driven and incredibly intense, but it's wonderfully warm, too. It's emotional, but not exploitative or predictable. It walks a fine line between happiness and devastation, and I think that's where it became moving for me: that profound balance of hope and gut-punching drama, encased in simple prose and moments of ordinary, joyous friendship.
There are some scenes which could have been handled better and it's not an easy read, but it will have you racing to find out what happens next and - if you can make it to the last page still seeing straight – longing for more from Sara Barnard and her remarkable voice for YA.
In short:

Beautiful Broken Things

is dramatic and incredibly bittersweet, and it is the first book in a long time that I've loved more and more with every read. It is a whirlwind, a rollercoaster, a celebration of cherished highs and an acknowledgement of desperate lows, of ordinary days we never really notice are important until they are all around us. It has complicated heroines, straightforward prose and a story worth waiting for. Highly recommended.
Gold Wreath