JUDGED
has been released into the wild!!!
To honour this very merry occasion and to celebrate the release of Liz de Jager's concluding novel to the infamous Blackhart Legacy trilogy - Liz has stopped by to tell us about her special music playlists for writing! That's right folks.
You
get an insight into the magical world that is Liz's mind and discover what types of music inspires her writing - and the musical inspiration behind the Banished, Vowed and Judged!
So here we go!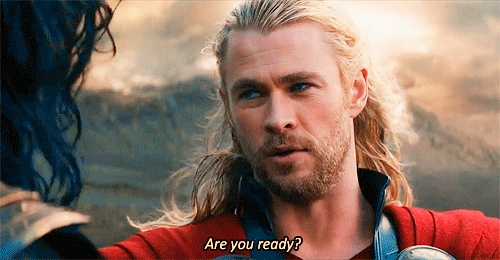 Music is very much part of my writing process. I can't not write with music on in the background or on my iPod when I'm writing outside of home. In fact, I bought myself a ridiculous pair of earphones that cover most of my head for when I write in cafés. The music keeps me focused, puts my mind at ease and it becomes background noise to a certain extent. It allows me to focus on the page and the words and the characters.
I have a lot of playlists that I listen to. If you're on

Spotify

, do find me. My taste is pretty eclectic. I have a huge playlist called

CURRENT FAVES

and this is the playlist I tend to write to most often. It has a little bit of everything – from dance, to pop, to rock to a bit of rap and some folk and yes, even some country. No judging please.
I find a lot of new music by tracking down playlists for some of my favourite TV shows. I got a lot of music from the

Teen Wolf

TV show which I've pulled across into Current Faves. Reign has its own playlist which I'm subscribed to. When I watch TV or movies and I hear a song I like, I'll do my utmost to find it and add to my lists.
I also have private playlists for characters. I went, when I started writing Book 3, which is what we're celebrating (

hello, Judged, you pretty thing

) I knew that Kit, my main character would start the book by not being in a good place. I worked out an exercise playlist for it and I mashed it up with a playlist I found somewhere called

Walk Like A Badass

and I loved it. It was the perfect playlist for what she was going through and it helped me a lot writing some of the initial scenes.
For writing big fight sequences I would listen to a lot of instrumental stuff, mostly from movies, like the music from say

Avatar

or

Inception

. There's a group called

Two Steps From Hell

and they do music for trailers and 'position music' that you'd hear in adverts etc. and a lot of their music is just perfect to listen to. Also, for fight scenes: listen to the

Gladiator

and

13th Warrior

soundtracks. You'd want to run off and punch someone in the face for sure. Similarly, one of my favourite music composers is

Ramin Djawadi

. His music has been used in so many movies and tv shows, most recently probably

Game of Thrones

. One of my favourite soundtracks at the moment is the

Tilda Swinton

and

Tom Hiddleston

movie:

Only Lovers Left Alive

. It is the most beautiful movie of an everlasting love between two vampires and the music is just gorgeous and eerie and surreal. I wrote all the scenes between Kit and Thorn listening to this soundtrack.
Theme songs for characters? Oh definitely.
For Thorn we've got

Run Boy Run by Woodkid

. The lyrics are 100% about my lost boy trying to make sense of himself in a world he doesn't understand.
For Aiden I'm thinking

Little Monster by Royal Blood

. There's this growliness about this song that suits him so well.
For Dante, it's definitely

Short Change Hero by The Heavy

. The way this song starts, all slow and a little quiet is just perfect for him as he starts the same way. A little charming, a little smarmy, but then he completely becomes his own person which I really like.
For Ms. Kit Blackhart…it has to be

Bjork's Army of Me

, no doubt.
Like I said, feel free to find me on Spotify and snoop through far too much music. My name on there is Liz de Jager and I should be easy enough to find.
Moved to the UK in 2000 with my husband. We now live in Kent with our dog Sparrow. I ran My Favourite Books Blog - a book review site - until the end of 2012 when we decided to shut it for our own sanity.
My book deal was announced in March 2013 and the first book THE BLACKHART LEGACY: BOOK 1: BANISHED is due out in Spring 2014 from Tor UK, an imprint of Pan Macmillan.