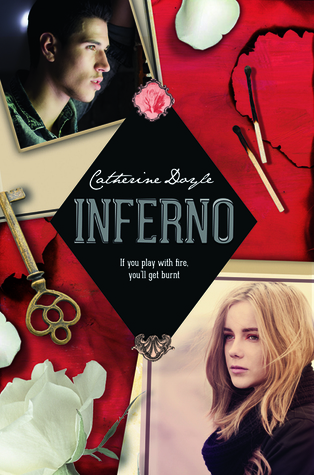 I received a copy of this book from
Chicken House
for free, in exchange for an honest review. This does not affect the content of my review in any form.
Author:
Catherine Doyle
Published by:
Chicken House Books
on 7th January 2016
Genres:
Young Adult, Contemporary, Romance
Pages:
416
Format:
Paperback
Series:
Blood for Blood #2
Source:
Publisher
Links:
Goodreads
|
Wordery
|
eBook
Summary:
Romeo and Juliet meets The Godfather in the second installment of Catherine Doyle's Blood for Blood series.
Sophie's life has been turned upside-down, and she's determined to set things right. But Nic, the Falcone brother who represents everything she's trying to forget, won't give up on their love - and it's Luca's knife she clutches for comfort. Soon another mafia clan spoils the fragile peace - and with her heart drawn in one direction and her blood in another, Sophie's in deeper than ever.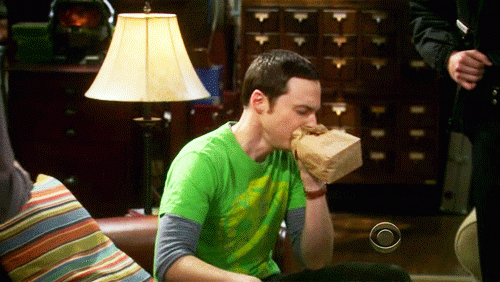 It is currently 2AM. I have just finished reading Inferno. For the
second time
. Yes, you read that correct. I have read this book
TWICE
in one go. Also, take note that as I am writing this review, I currently have to be up for work in approximately 3.5 hours. I could do with a third round and possibly a fourth. It will never be enough.
Anything to experience that electrifying and thrilling experience over and over.
In 2014,
Vendetta
became my favourite read of the year. I was fortunate enough to have won an early copy and bask in the joy of reading Catherine Doyle's writing for the first time. In 2015, like déjà vu,
Inferno
has been crowned as my favourite book of the year - and quite possibly my favourite of all time - and we're not even into December yet. I have
that much confidence
and that without a doubt, nothing could come close to topping the brilliance that was
Inferno
. It has been a long
agonizing
wait but it was so worth it.
God, was it worth it.
Only Catherine Doyle could create such a masterpiece that had me constantly holding my breath and steal it away at the same time. Her skills and flawless writing, and ability to craft intricate and memorable characters (who will forever hold a special place in your heart) is unrivaled.
This book was everything I wanted it to be. And
MORE
. It made me laugh. It made me cry. It swept me off my feet and made my heart soar and plummet constantly. So much thrill, total non-stop action and the most electrifying romance that leaves you yearning for more!
Not only did Inferno meet my expectations - it EXCEEDED them.
Catherine Doyle has just raised the bar.
I am tremendously impressed with how the Sophie's character has developed. I didn't think she could get any more awesome, but
she evolves into the valiant, strong-willed goddess who could take on an oncoming hurricane and survive
. She is everything I look for in a protagonist and my love for her has increased! Millie, too, has been stored into a special place inside my heart. She is everything I would want in a best friend.
GO MILLIE!
And
Luca
... Oh
Luca
. This book made me so incredibly happy. Cat is my new favourite person. And if you aren't in love with Luca after reading
Inferno
,
then I'm sorry but we can't be friends. (Actually, you should be in love with Luca after
Vendetta
.)
The doughnut scene deserves a special mention because I don't think I have read such a beautifully written moment that was so chaste and fluffy! My heart couldn't take it.
THE FEELS
. I also desired doughnuts with sprinkles.
THAT WAS A VERY SPECIAL DOUGHNUT.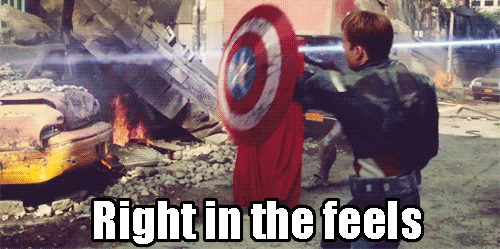 Bigger, better and more epic than the first book, Inferno is packed with mind-blowing twists, remarkable characters, a special doughnut and the most unpredictable yet intoxicating romance you will ever experience. I loved it so much.
I read this book on the same day I hit 50K for NaNoWriMo and it was the best way to celebrate. Just when you thought it couldn't get any better after
Vendetta
, we get
Inferno.
Everyone truly needs to read this mafia-infused thrilling romance and I really mean that. I will be forcing
EVERYONE
to read this series and push for those waiting for
Inferno
to read it as soon as it is released! The
Blood for Blood
saga has become joint-first with the
Night School
series on my list of my favourite series of all time. And I don't see that changing.
Ever.
THAT ENDING. OH MY GOD. I NEED BOOK 3 RIGHT NOW OR SOMEONE WILL DIE.
Gold Wreath
#TeamLuca