I received a copy of this book from
Egmont
for free, in exchange for an honest review. This does not affect the content of my review in any form.
Author:
Lisa Heathfield
Published by:
Electric Monkey
on 16th April 2015
Genres:
Young Adult, Contemporary, Realistic Fiction
Pages:
352
Format:
Paperback
Series:
Seed #1
Source:
Publisher
Links:
Goodreads
|
Wordery
|
Hive
|
Kindle
Summary:
Fifteen-year-old Pearl has lived her whole life at Seed, where they worship Nature and idolise their leader, Papa S.
But when a new boy from the Outside arrives, Pearl experiences feelings that she never knew existed and she begins to realise that there is darkness at the heart of Seed. A darkness from which she must escape, before it is too late.
So when Michelle at
Tales of Yesterday
raved about this book, I was definitely intrigued. Then I read her review (
here
) which had me even more intrigued! I was not expecting such a mind-blowing story that would ensnare me from page one. It was literally un-put-downable! You couldn't drag me away even if you tried! I was completely hooked. Seed was, hands down,
one of the best books I have ever read
.
Very much like it's cover, the story was
utterly captivating and dangerously addictive
. I was glued to every word across the pages. We follow the life of Pearl who lives among a cult that cherish Mother Nature in a fictional place called Seed, run by their beloved leader - Papa S. So when 3 new members from the Outside join their cult, things start to get a little hectic. Ellis is one of the new members who begins to stir up odd feelings inside Pearl and make her question everything she has ever known and loved. Though he is an outsider, Pearl feels a connection to Ellis and soon begins to unearth dark secrets about the reality behind her cult and Papa S.
The relationship between Ellis and Pearl is absolutely beautiful. They share this great platonic friendship, much like Hannah and Aaron from Non Pratt's brilliant debut,
Trouble
, and I immediately fell in love with them! Of course, as they begin to spend more time with each other, you can sense there is something more growing between them and it makes you crave for something to happen! Lisa definitely loves to torture her readers but I truly loved this innocent and chaste relationship that worked so well as they slowly developed into stronger and more striking characters.
Pearl starts off as the naive teenage girl with her innocent way of thinking and believing everything her elders have to say, but she really grows and develops to be a strong and courageous young woman despite it killing her to go against everything she has grown to believe and love. Pearl is eager to be acknowledged as a woman. The struggles and angst she faces really made her shine and
she came off as a raw and honest character
.
The story itself was like taking a walk through a dark cave - you have no idea what to expect or what might suddenly jump out at you. It's intense, you're kept wary and continuously hoping that you'll make it to the end in one piece and that fate wouldn't be cruel enough to leave a few painful traps before you reached the exit. At the same time, you're excited, it's thrilling and you just have to keep going because
you need to know what's going to happen!
Lisa devised a great novel, filled with fleshed-out characters and realistic situations in a fictional setting. This book will have you gripping the edges of your seat. And that ending! I'm still not over it!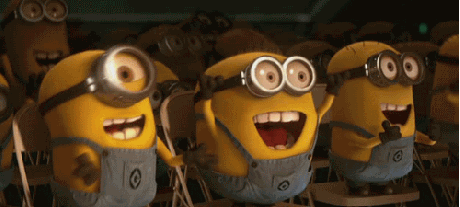 A fantastic debut that leaves you thirsting for more! I didn't think I would love it as much as I did. One of the best books I've read and can't wait for the sequel!
Thank you Egmont UK for the review copy!