Author:
Taran Matharu
Published by:
Hodder Children's Books
on 5th May 2015
Genres:
Young Adult, Fantasy, Paranormal, Demons
Pages:
400
Format:
Paperback
Source:
Books With Bite
(Giveaway)
Series:
Summoner #1
Links:
Goodreads
|
Wordery
|
Hive
|
Kindle
Summary:
Fletcher was nothing more than a humble blacksmith's apprentice, when a chance encounter leads the the discovery that he has the ability to summon demons from another world. Chased from his village for a crime he did not commit, he must travel to the Vocans Academy, where the gifted are trained in the art of summoning.
The academy will put Fletcher through a gauntlet of gruelling lessons, training him as a battlemage to fight in the Hominum Empire's war against the savage orcs. Rubbing shoulders with the children of the most powerful nobles in the land, Fletcher must tread carefully. The power hungry Forsyth twins lurk in the shadows, plotting to further their family's interests. Then there is Sylva, an elf who will do anything she can to forge an alliance between her people and Hominum, even if it means betraying her friends. Othello is the first ever dwarf at the academy, and his people have long been oppressed by Hominum rulers, which provokes tension amongst those he studies alongside.
Fletcher will find himself caught in the middle of powerful forces, with nothing but his demon Ignatius to help him. As the pieces on the board manoeuvre for supremacy, Fletcher must decide where his loyalties lie. The fate of an empire is in his hands...
What better day to post your review of a book, than on its official release day? Very exciting.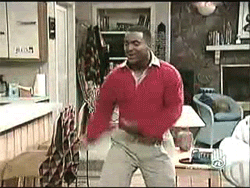 See, this is why I love social platforms such as
Wattpad
. Not only is it a great way to share your stories with other people (a huge audience by the way), but it enables us to find potential superstar authors -
and Taran Matharu is one of them
. I've only recently started using Wattpad, joining up a couple months ago. So when I heard that a certain book that had been swimming around the blogosphere, was actually a Wattpad sensation before it was picked up by a publisher, I was super intrigued.
I just thought to myself 'wow, that's actually possible?'
So let's talk about this really great book I've just read. The Novice is the first book in a new YA Fantasy series about a boy named Fletcher, who discovers that he can summon demons. There is an ongoing war against an army of orcs so battlemages are sought, trained and prepared to join the front lines. Fletcher travels to Vocans Academy where he will be taught to master the art of summoning and spellcasting.
Now I'm a huge fan of the TV show
Supernatural
, so yeah, I like demons and if your book has demons then you can pretty much find me there at the front of the queue waiting for a copy. I've seen people compare Fletcher to Harry Potter and I can see why - orphan, orphan discovers he has powers, orphan destined for something great - they share that in common but Fletcher is still his own character. I loved his bursts of confidence when he spoke up against those that insulted him. You can also feel just how much he cares for his friends, it really made him shine and likeable. Really great protagonist that kept me reading!
Speaking of characters, I think my favourite was Arcturus - one of the seniors at Vocans who helps to train novices. Why? Because he had this mysterious persona when we're first introduced to him and like Fletcher, he was also an orphan. He comes off as being quite an intimidating man but you can sense he has a kind heart inside, especially when it comes to Fletcher. I should probably add that his pirate-like appearance may have been another reason as to why I liked him so much...
There's so much to say, I'm actually struggling to narrow my thoughts down into a few words so I don't bore you. It's a huge world, in fact I can't wait for the sequel so we can discover more about it. I also loved how the battlemages could actually be non-human. And by that, I mean
dwarves and elves
! There's a lot to take in about how summoning works and how summoners came about, but we are given explanations that don't clog up our brains and leave us with even more questions than we started with. That's what was great, I love a Fantasy that isn't so complex that we need to keep a dictionary beside us, ready to look up words we don't understand!
The Novice
was a great start to, what I believe will be,
a really exciting series
! Great characters, great friendships,
loved the demons
(I would happily take Ignatius) which I hope to see more of in the sequel and a very interesting plot that left me wanting to know more. Also,
that cliffhanger ending!
It kills me to know I'll have to wait for book 2 to find out what will happen next! Quite a fast-paced ending but it got my heart racing from anticipation, I would highly recommend this book to all! A really really fun and enjoyable read!
(4.5)
Silver Wreath