After a fantabulous month of new March releases and events, April is just around the corner with even more exciting new books for us! I'm going to talk about my most anticipated releases that will hit the shelves this coming April so let's get started.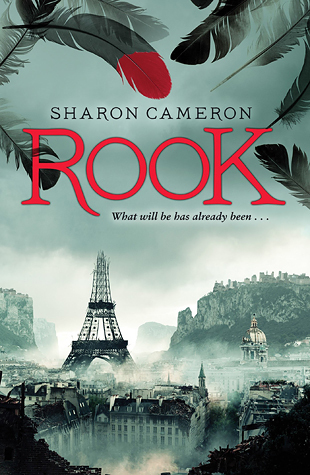 #1 - ROOK by Sharon Cameron
Publish Date:

28th April 2015
Genres:

YA, Fantasy, Sc-Fi, Dystopia, Romance
One of my 2015 most anticipated releases! This book is set in Paris which I think is rather amazing. The synopsis won me over with such an interesting and intriguing concept. It sounds very unique about a girl named Sophia who is bound to marriage to save her family but there's more to her than meets the eye! That cover is gorgeous too so I can't wait!
Publish Date:

28th April 2015
Genres:

YA, Fantasy, Romance, Sci-Fi, Dystopia
Again, the synopsis for this book had me hook, line and sinker! And another glorious cover! There's already a lot of buzz surrounding this book and from what I have heard, it sounds incredible and definitely my kind of read! This story follows a girl called Laia who sneaks into the empire's greatest military academy as a slave in return for help to save her brother from an execution. Doesn't that just sound incredible?!
#3 - SIMON VS THE HOMO SAPIENS AGENDA by Becky Albertalli
Publish Date:

7th April 2015
Genres:

YA, Contemporary, LGBT
This one has been floating around the blogosphere lately and I've heard some great things about it. I'm really intrigued by the summary and want to get into reading more diverse books! I believe this is a novel about a boy who is trying to keep his sexuality a secret and gets trapped in a rather difficult situation. It's sounds like such a fun and cynical read!
#4 - THE GAME OF LOVE AND DEATH by Martha Brockenbrough
Publish Date:

2nd April 2015
Genres:

YA, Historical Fiction, Romance
Hooray for more YA historical fiction! I've been wanting to read more lately and when I came across this particular novel on my Twitter feed, I immediately searched it up and fell in love with the summary and cover. This also features an African-American protagonist which is absolutely fab! The novel spins the story of love and death and how in most popular romances, death always persevered! Now it's time for Henry and Flora's story. Who will win? Love or Death?
#5 - SEED by Lisa Heathfield
Publish Date:

16th April 2015
Genres:

YA, Contemporary, Realistic Fiction
This kind of reminds me of
Crow Moon
without the whole witch thing. It does include cults which is rather awesome! Mother Nature plays a big role in this story and it's on my list mainly because of
Michelle
(she wrote an awesome review by the way, check it out
here!
) who has been non-stop recommending and pushing people to read it! Anyway, the world sounds super mysterious and intriguing and that cover! Wow!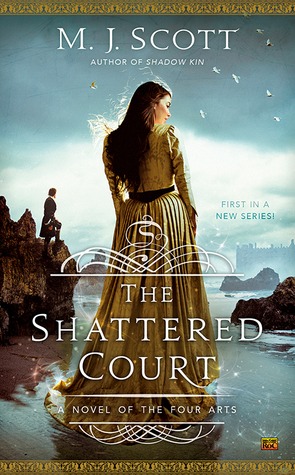 #6 - THE SHATTERED COURT by M.J. Scott
Publish Date:

28th April 2015
Genres:

Adult, Fantasy, Romance, Magic
Thought I'd throw in an Adult one. I came across this one randomly on Goodreads and it sounds fan-freaking-tastic! A Fantasy world ruled by witches and set at a royal court. The synopsis just sounds so good I can't wait to read this! If you love Fantasy and Magic then maybe you should check this one out too! Plus that cover reminds me of Kiss of Deception!
So those are my most anticipated April releases! I can't wait to get my hands on copies of them all!
Which April releases are you most looking forward to?
Any on my list catch your eye?
Am I missing one out that I should include?
Let me know in the comments below!