It's been absolute ages since I've posted anything and I apologise for that but I had good reason which is the main topic of today's post.
Last month, as most would know, it was
NaNoWriMo
also known as
National Novel Writing Month
! If you don't already know, then here is a break down of what it is about. During the month of November, you are given the challenge to write
50 thousand words
in
30 days
.
Crazy! I know! Who has the time to write so much?! But it certainly is rewarding. The month isn't about completing the target goal of 50k, but to actually get a start or even continue those dreading manuscripts and get some of those words written among hundreds and thousands of other aspiring or published writers!
For me, I saw this as a big motivation playing card and decided to take on this challenge and finally work on a manuscript for a novel idea I have had lingering in my mind for a month or so now, and just have been itching to write up! This was also my first time taking part in NaNoWriMo so I was super excited with all the wonderful support from the official NaNoWriMo team and even the hundreds of authors supporting aspiring writers! I love the bookish community!
I can honestly say that November, for me, had been one of the most stressful months but also the most
exciting
month I have ever experienced in my life! I love challenges that relate to my passion and I absolutely love to write. I now have a very special bond with my NaNo novel characters that I don't really have with any of my other novel characters and I think it's because of the effort I put in and how passionate I was about writing during the month.
I never thought I would be able to complete such a huge target word count in such little time but guess what?
I DID!
Yes!

I am a NaNoWriMo 2014

WINNER

!

I powered through that final day and managed to complete the target with minutes to spare. I collapsed from exhaustion afterwards. Obviously.
But it was worth it. So worth it. I am so proud of myself mainly for staying committed and believing in myself that I could go on writing, even if I didn't win. I was happy to have more words than I started with! To actually win was overwhelming and such an incredible milestone for me. The journey was definitely one I will never forget!
I couldn't have done this alone of course. I've had loads of friends from both online and my real life supporting me throughout the month, pushing me to go on and write like the wind. Without them, I am confident I would never have been able to achieve the status of a NaNoWriMo 2014 winner. So thank you everyone who had pushed me to not give up and carry on! Even if it was one tiny message, it meant the world to me and I love you all for it!
I'll definitely be taking part every year from now on if I can!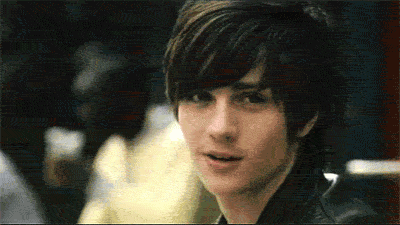 But aside from all that, I do want to share a little about my story, not that it's anything special or interesting in the least. My account on the NaNoWriMo website has a very vague description of what my book is about, mostly because I don't really have a solid summary, and also because I wanted to keep as much of my story as secret as possible! But today, I thought why not reveal a little?
I'll tell you what I won't reveal.
The title. It's a work in progress but I feel like it gives too much away at the moment!
Anyway. Before I ramble about nothing, here's a little debrief of my WIP #2.
It is a
YA Futuristic Paranormal
book and the first in a 'planned' duology. (I have no idea if it will be a standalone or duology yet, but for now it seems to be heading for the duology route.)
There are monsters. There is madness.
It is centered around three main characters and takes place in my most favorite city!
(So if you know me well enough, you'll know which city I'm talking about!)


It's plain weirdness, insanity and... bloody. I guess.
And that's all I can say really. The summary I had written doesn't even include their names!
So I've gotten a huge jump start on this book, and I'm actually really pumped up about it and plan to complete my first draft before finally revising and sending out the manuscript! SO EXCITING!! (I'm not sure how long this process will take, but I'm hoping within the next 6 months or so!)
But really, NaNoWriMo has helped me to push forwards with my ambition to become a writer and I'm hugely grateful for it. I look forward to next year! Huge congratulations if you took part and won this year, but also a pat on the back for those who managed to get some words written at the end anyway!
So that's all for today. Feel free to add me as a buddy on the NaNoWriMo website!
TheDarkDictator
If you took part in NaNoWriMo, feel free to comment below or tweet me how it went for you! I'd love to know!